FIND US: Suite 3 459 Morphett St
Adelaide, SA 5000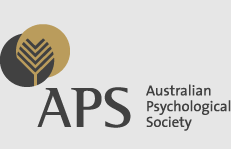 SPECIALISTS IN FORENSIC ASSESSMENTS
White & Associates Psychologists are highly experienced experts in Forensic Psychology.
We provide evidence-based, psychological assessments for criminal, civil, and family court matters, and for other relevant juristrictions that require an independent psychological assessment.
If the client is unable to attend a face-to-face assessment, such as those who may live in remote and rural locations, a video or phone assessment can be arranged.
A fast report turnaround time (within 2-3 weeks from assessment) is the standard. Our highly efficient service provides professional and accurate reports in the shortest timeframe possible.
Our Quality Assurance team will ensure that your report is compliant, and accurately addresses all requirements that are specified.
BEARDEDjack

therapy

Forensic Large

Criminal-Psychologist-vs-Forensic-Psychologist

9781922117403

IMG_3265

Therap[y session

andy

SANDY

P1050481 (1)

IMG_0157

P1050479 (2)

balcony_cbd

balcony_south

FullSizeRender

Describe your image.

Misty Slopes

Describe your image.

Ferris Wheel

Describe your image.

Foggy Pier

Describe your image.

Fire Wood

Describe your image.

Mountain Lake

Describe your image.

City Cycle

Describe your image.

Beach Huts

Describe your image.