FIND US: Suite 3 459 Morphett St
Adelaide, SA 5000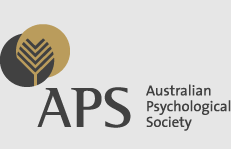 SPECIALISTS IN FORENSIC ASSESSMENTS
WORKING WITH CHILDREN ASSESSMENTS:
PSYCHOLOGICAL ASSESSMENT OF A PERSON'S RISK TO WORK WITH CHILDREN
Under the Children & Young People (Safety) Act 2017, any person employed in a children's residential facility established or licensed by the Department of Child protection must undergo a psychological assessment to determine that person's risk level and suitability. Paradigm Assessments Pty Ltd (a branch of White & Associates Psychologists) now offer this service.
The purpose of the assessment process is to:
• explore potential risk factors and mitigating factors for individuals applying to work with vulnerable children and young people
• determine each person's suitability for safeguarding children and young people.
​
For more information please visit paradigmassessments.com.au
​
​
​
​