FIND US: Suite 3 459 Morphett St
Adelaide, SA 5000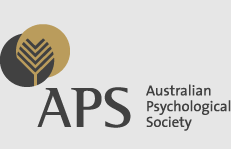 SPECIALISTS IN FORENSIC ASSESSMENTS
Medical/Mental Health Care Plan Referral
Referral for clinical psychology sessions under "Medicare" requires the patient's General Practioner to complete a Mental Health Care Plan (aka MHCP) (Item no. 2710).
Information requested from the referring GP includes:
​​
Contact details of referring Medical practitioner (including GP's Medicare Provider details)

Relevant Mental Health issues for treatment

A copy of the Mental Health Care Plan

Contact details of the client
​
Please also ensure that the MHCP is addressed to the appropriate psychologist. If you don't know who the most suitable psychologist for your client would be, please either have it addressed to the practice (White & Associates Psychologists), or give us a call on (08) 8212 1703 and one of our friendly receptionists would be happy to assist you.
Appointments can be made via telephone, letter, or email.
Please refer to the CONTACT US page for more information.