FIND US: Suite 3 459 Morphett St
Adelaide, SA 5000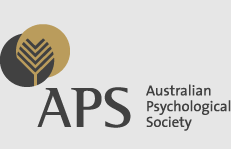 SPECIALISTS IN FORENSIC ASSESSMENTS
​
STEP 1: Referral Procedure
1. Obtain a referral from your GP. Medicare rebates are only available through a GP's referral.
2. Call our practice (08 8212 1703) and speak to one of our receptionists who will arrange your first appointment to see a relevant psychologist.
3. We will need:
(i) your full name,
(ii) date of birth,
(iii) Medicare number,
(iv) Name of referring GP,
(v) date of GP's referral
(vi) your mobile phone number
(vii) your e-mail address
​
If you do not have internet access or a computer, let us know and a telephone appointment can be arranged.
​
STEP 2: Meeting the Psychologist - First appointment
​
1. You will receive a reminder email with the details of your appointment date and time, and a web link to join the appointment.
2. Five minutes before your scheduled appointment time, click on the e-mailed link and confirm your information.
3. You will then be directed either to the virtual waiting room or, if the psychologist is ready, you will be directly connected to him or her.
​
We look forward to meeting you!
​
​
SEEING A PSYCHOLOGIST via TELEHEALTH SOFTWARE (Coviu - Online Video Platform)
FOR TREATMENT UNDER MEDICARE