FIND US: Suite 3 459 Morphett St
Adelaide, SA 5000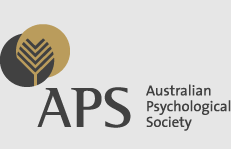 SPECIALISTS IN FORENSIC ASSESSMENTS
Family Psycho-Legal Assessments & Reports
​
Parenting Capacity Assessment
Purpose
The DCP may assess a parent as being unable to adequately care for a child and remove that child from the parent.
To challenge this outcome, an INDEPENDENT parenting assessment can be undertaken.
Relevant Legislation
Children and Young People (Safety) Act 2017.
Case Example
A discussion on Family Court assessment issues is provided in Chapter 6 of"Writing Reports For Court" (2007) (page 113 – 120).
Costs*
Report preparation:
Private Rate : $1500 + GST
Legal Aid Rate (2015): $1931 + GST​ (Complex Family Assessment & Report), $1287 + GST (Standard Family assessment)
*rates may vary depending upon complexity
PLEASE NOTE ALL FEES MAY BE NEGOTIATED DUE TO HARDSHIP ISSUES
​
​
*Please note all costs are approximate and subject to change. Please contact us for more information.