FIND US: Suite 3 459 Morphett St
Adelaide, SA 5000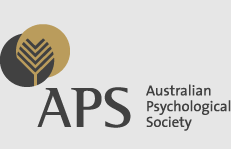 SPECIALISTS IN FORENSIC ASSESSMENTS
COVID-19 UPDATE
​
Due the necessary changes in response to COVID-19, all new assessments will be carried out via teleconferencing (Coviu - Online Video Platform).
​
However, the same procedures will apply.
​
PRIVATE INDUSTRY
Have you ever wondered whether the staff you select or work with are good for your business ?
​
What if they have antisocial or psychopathic traits ?
What if they are not likely to handle stress ?
What if they are alcoholic or drug abusers ?
What if they are problem gamblers ?
What if they sexual predators ?
...
What if ..... ?
​
Well, White & Associates Psychologists can be of help. We provide a comprehensive risk assessment of staff that will answer those questions. This approach incorporates standardized measures to examine the individual's static and dynamic risk factors and their protective strengths.
Testing may take between 2 and 4 hours and a confidential comprehensive assessment and report will follow.
A modest feet will pay for peace of mind, and potentially save your business thousands, if not millions of dollars.
​
Would you drive a car without insurance?
​
Don't risk your business employing people who may not be what they seem.