FIND US: Suite 3 459 Morphett St
Adelaide, SA 5000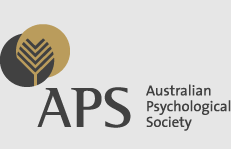 SPECIALISTS IN FORENSIC ASSESSMENTS
Information for Clients
What to Bring
Glasses
You may be required to read some material in your appointment, so if you require glasses to read text please bring them with you.
​
Relevant Documents or Reports
Any documents or reports from other professionals that may be relavent to your appointment.
​
Children
We do NOT have facilities to mind children or pets while you are in your appointment.
​
​
Return to Top
​
Your Appointment
​
Arrival
Please arrive 5-10 minutes earlier than your scheduled appointment time as we run appointments to schedule. Please call us if you are running late.
​
Duration
Most appointments last for between 1-2 hours, but depending on the complexity may last for longer.
​
Costs
If you are unsure of costs or payment, please contact one of our friendly reception staff via phone (08 8212 1703) or email (whiteassoc@adam.com.au).
Return to Top