FIND US: Suite 3 459 Morphett St
Adelaide, SA 5000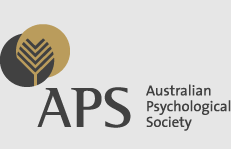 SPECIALISTS IN FORENSIC ASSESSMENTS
The Standard risk assessment will take approximately 3 contact hours and comprises a face-to-face interview & psychometric testing.
​
​
The cost of the service is based on APS recommended fees for
2019-2020.
To schedule and appointment date and time, please contact
Paradigm assessments on (08) 72003205
​
Please note, all completed documentation
should be either:
​
1) Sent by mail to:
WHITE & ASSOCIATES PSYCHOLOGISTS,
3/459 Morphett St, Adelaide SA 5000
OR
2) Scanned and e-mailed to:
​
​
Click the link below to download the 'Referral Protocol' for Organisations.
Candidates to Complete Prior to Attendance
Alternatively, PDF versions are available via the links below:
Pre-Assessment forms can now be
completed online.
Please click here
OR
Go to 'Risk Assessment Reports'
and select 'Pre-Assessment Online Forms'
from the drop down menu