FIND US: Suite 3 459 Morphett St
Adelaide, SA 5000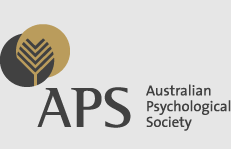 SPECIALISTS IN FORENSIC ASSESSMENTS
We are based in
​
Adelaide, SA
The offices of White & Associates Psychologists are located in Adelaide, South Australia. We specialise in forensic psychology assessments for the purpose of legal and tribunal matters.
We can cater to clients based anywhere in Australia, through the use of phone and state-of-the art video technology that has been developed to ensure confidentiality and security .
Please Contact Us for more information.
​
​
Ngadlurlu tampinthi, ngadlu Kaurna yartangka inparrinthi. Ngadlurlu parnuku tuwila yartangka tampinthi.
Ngadlurlu Kaurna Miyurna yaitya yarta‐mathanya Wama Tarntanyaku tampinthi. Parnuku yailtya, parnuku tapa purruna yalarra puru purruna.*
We would like to acknowledge the land that we practise on is the traditional lands for the Kaurna people and that we respect their spiritual relationship with their country.
We also acknowledge the Kaurna people as the traditional custodians of the Adelaide region and that their cultural and heritage beliefs are still as important to the living Kaurna people today
*Kaurna Translation provided by Kaurna Warra Karrpanthi
PLEASE NOTE: Bulk billing will no longer be offered by our practice after March 2021
Get in touch!
​
Send us a message: