FIND US: Suite 3 459 Morphett St
Adelaide, SA 5000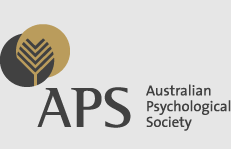 SPECIALISTS IN FORENSIC ASSESSMENTS
We are based in
​
Adelaide, SA
The offices of White & Associates Psychologists are located in Adelaide, South Australia. We specialise in forensic psychology assessments for the purpose of legal and tribunal matters.
We can cater to clients based anywhere in Australia, through the use of phone and state-of-the art video technology that has been developed to ensure confidentiality and security .
Please Contact Us for more information.
​
COVID-19 UPDATE
On 29th March, 2020, Prime Minister Scott Morrison has announced a $1.1 billion package to boost Medicare, mental health and domestic violence services during the coronavirus outbreak.
From 30th March 2020, universal telehealth - including for psychological services - will be available to all Australians.
This means that all Australians will be able to access their psychologist using telehealth during the coronavirus outbreak.
So stay calm, safe, physically distant but socially connected, and together we will get through this.
PLEASE NOTE: Bulk billing will no longer be offered by our practice after March 2021
Get in touch!
​
Send us a message: